About M.I. Trading Austin Diamond Buyer
Expect quality, integrity, and experience.
Trust M.I. Trading to get you the best price for your diamonds.
M.I. Trading is all about new beginnings.  Each chapter in life unfolds and sometimes we need a little help to move on from the old into the new.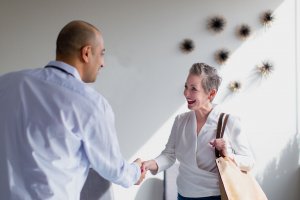 Did you receive a diamond from an inheritance and are debating whether to hold onto it or invest it?  
Have you been through a divorce and are wondering if selling your old engagement ring will bring you peace of mind and help you move on?  
If so, it's time to book a free consultation at M.I. Trading.
I'm Moran Tairy, M.I. Trading's owner, professional gemologist, and diamond buyer. I help people begin the next chapter of their life by providing:
A free, no-obligation consultation regarding your diamond
The best offer you will find
An education on how the diamond selling process works and how it can help you
M.I. Trading's high-quality customer service, no rush, no obligation atmosphere takes the pressure off, as you take your time to decide if selling your diamond is right for you.  By cutting out the middle man, I provide you will a one-stop-shop, as I personally look at your diamond, assess its current value, and provide you with immediate payment.
I have plenty of experience in:
Non-certified and certified diamond evaluation
Customer relationship building
I am also a devoted family man who has worked in Austin for over a decade and am here to stay.  My inspiration for this line of work comes from my expert knowledge and interest in:
Sales
Diamonds
Helping people
I'm an easy-going person with a lot of passion for what I do, and I guarantee that I can get you the best deal for your diamond.
We pride ourselves in the fact that we are the first in town referred to by many jewelry stores that have been in Austin for decades because of the credibility we've built.
With us, you're cutting out time, hassle, and wasted money.
Still unsure whether to part with that family heirloom or unused engagement ring?
I invite you to receive the maximum price for your diamonds with a no-obligation and free evaluation.
My goal is to meet your needs while maintaining the highest ethical standards in the industry.
M.I. Trading LLC is committed to making the process of selling a diamond as easy, stress-free, and profitable as possible for you.  Contact me today, and I'll show you how.
—Moran Tairy
M.I. Trading's owner, professional gemologist, and diamond buyer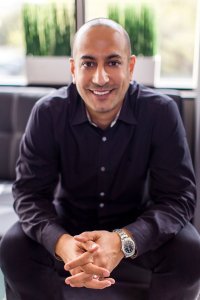 About Moran
Moran Tairy is the gemologist and owner of M.I. Trading LLC. Moran has been in the diamond buying and selling business for over a decade and is dedicated to providing you with not just the best offer for your diamond, but an education as well. He prides himself on sharing his knowledge of diamonds and the market value diamonds possess with every customer who walks through his door. Choose M.I. Trading LLC and receive quality customer service and care from the minute you make your appointment to the time you walk out the door with your payment. Call Moran today for a free evaluation of your diamond.
Contacting Moran was a great decision! His employees made sure my diamond was handled with care and gave me a fair appraisal so resale was easy. Thank you for your hard work!
– Peter Simons