Diamond and Jewelry Buyer In Barton Creek Lakeside Lake Travis
Rely On Your Premier Diamond and Jewelry Buyers In Barton Creek Lakeside Lake Travis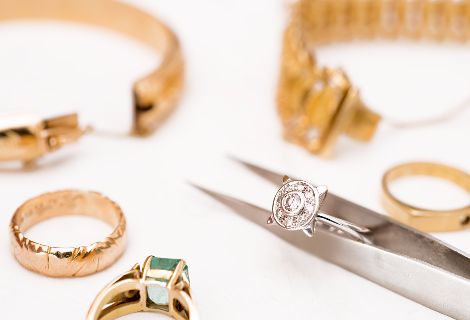 When you are searching for a diamond and jewelry buyer in Barton Creek Lakeside Lake Travis, look to M.I. Trading. Acquire cash offers founded on fair evaluations by field specialists. We're rated number one in the Central Texas area and we will buy your diamonds and jewelry including Tiffany's jewelry, watches, estate jewelry and more.
What makes our company different?
Sellers do not invariably receive acceptable offers for fine jewelry sold via the internet, despite the fact that one can find countless online sales sites today. Purchasers who purchase such pieces via commonly used auction websites often have no previous jewelry-purchasing expertise. Estate jewelry which is unique might be greatly undervalued by them. Moreover, sellers on occasion get an offer and a successful bidder neglects to finalize the trade.
The process of selling estate diamonds or other exquisite items of jewelry over the internet could prove to be stressful and unfulfilling. Instead, think about selling your fine jewelry with our trusted buyers in the Central Texas area! We purchase whole estate collections and single pieces. We will consider both certified and non-certified diamonds and will examine any jewelry or diamonds you bring to us..
Your Top Local Barton Creek Lakeside Lake Travis Jewelry And Diamond Buyers
Based in the city of Austin, Texas, we purchase diamonds and fine jewelry from individuals in Barton Creek Lakeside Lake Travis, TX and neighboring regions. If perhaps you have pondered where to sell diamonds in the Central Texas region, we offer a great choice.
You will appreciate our professionalism and discernment. We make the diamond selling process effortless and clear-cut. Our jewelry and diamond buyers for Barton Creek Lakeside Lake Travis strive to provide ideal cash offers for your valuable items.
Our Six-Step Diamond And Jewelry Buying Procedure
We have formulated an easy procedure for making offers to buy pieces of jewelry and diamonds. We hold to these six stages:
Documents: Before meeting with our team, gather all the obtainable documentation relating to the jewelry and/or diamonds you wish to sell. We will take into account former appraisals or estimates from the AGS (American Gem Society) or the Gemological Institute of America (GIA), for instance. Please note we don't require documentation for the purchase to be completed.
The Meeting: We'll arrange to meet with you by appointment to conduct a thorough assessment of your jewelry and/or diamonds.
Learning About Your Item(s): We check every diamond or piece of jewelry we intend to invest in thoroughly. Mr. Tairy will supply a thorough education on every facet of our examination to our customers. We discuss the qualities buyers seek in quality diamonds such as the diamond 4C's, together with the present precious stone markets.
The Offer: We'll present an offer to purchase, after the diamond, watch or fine jewelry examination and explanation. Feel free to examine this bid and take it, or not and we'll never obligate or push you to sell.
The Deal: When you accept our offer, you will get cash instantly.
The Sales Receipt: We offer a receipt after the sale for each and every purchase transaction we carry out.
Receive Fair, Polite and Expert, Treatment When You Come To M.I. Trading
Clients love engaging in business with our organization. We represent a relaxed, qualified option for selling fine jewelry and diamonds in confidentiality in Barton Creek Lakeside Lake Travis.
We offer numerous fundamental perks to suit your needs. For example, your sale can be conducted in absolute privacy and without obligation or cost, we will assess your diamonds and/or jewelry. Additionally, we provide a relaxed, pleasant environment for you to carry out your transaction and you will experience prompt, polite treatment. You can sell us your Tiffany's jewelry, diamond jewelry, watches, loose diamonds, and fine estate jewelry and more. Last but not least, cash offers are made by our team and we properly document all our purchases.
Get Extra Information While You Sell Your Jewelry In Barton Creek Lakeside Lake Travis, TX
Moran Tairy, owner of M.I. Trading, has more than ten years experience buying and selling diamonds and fine jewelry and has an close familiarity with the diamond market place. You'll get an unbiased evaluation of your diamonds and/or estate jewelry from Mr. Tairy. He loves sharing his knowledge about diamonds with others and holds a firm devotion to transparency and discretion.
M.I. Trading Diamond Buyers – What's The Scoop?
We keep record of all buys. Moreover, selling your jewelry and diamonds to our company translates to actual cash in your pocket. Our purchasing procedure will not call for any obligation or dedication; it is your decision to accept the offer we present or not. We will never hassle you to make a choice.
You will like the structured buying processes we have designed, Any time you want someone who purchases jewelry and diamonds, particularly Tiffany's jewelry and fine watches in bulk. M.I.Trading has gained a superb reputation as a seasoned diamond and jewelry buyer for Barton Creek Lakeside Lake Travis, TX.
Get In Touch With M.I. Trading To Sell Your Fine Jewelry Or Diamonds In Barton Creek Lakeside Lake Travis, TX
To begin the process of selling diamonds in Barton Creek Lakeside Lake Travis, TX, just contact Austin's Premier Diamond Buyer – M.I. Trading to arrange a meeting at your convenience.