Diamond and Jewelry Buyer For Canyon Villas Lake Travis
Turn to M.I. Trading to sell your jewelry and diamonds and get the top cash offer!
We're Your Leading Canyon Villas Lake Travis, TX Jewelry And Diamond Buyer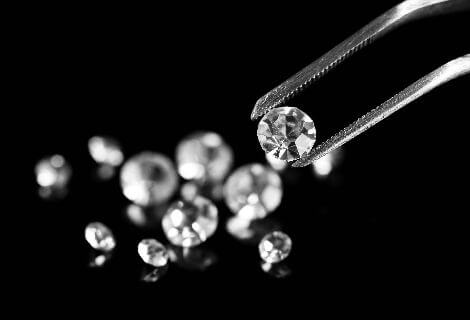 Take a look at M.I. Trading, if you're looking for a jewelry and diamond buyer in Canyon Villas Lake Travis. Receive cash offers based on fair assessments by industry experts. We're ranked number one in the Central Texas area and we will purchase your jewelry and diamonds including estate jewelry, Tiffany's jewelry, watches and much more.
Why choose our team?
Although a lot of on-line sales venues are available today, sellers do not invariably receive reasonable offers for fine jewelry sold via the internet. Customers who purchase these types of pieces by way of well-known online auction websites often possess no previous jewelry-buying experience. They may notably undervalue estate jewelry that is rare. Additionally, sellers occasionally receive offers and then a winning bidder does not finish the deal.
The process of selling estate diamonds or some other fine pieces of jewelry on the web might prove to be stressful and unsatisfying. Consider arranging to sell your jewelry to M.I. Trading in the Central Texas region instead! We purchase solitary articles and entire estate collections. As a respected local diamond buyer, our business will purchase both certified and non-certified diamonds.
Your Top Local Canyon Villas Lake Travis Jewelry And Diamond Buyer
Situated in Austin, Texas, we buy diamonds and fine jewelry from customers in Canyon Villas Lake Travis, TX and surrounding areas. If perhaps you've thought about how you can sell diamonds in the Central Texas area, we offer a great option.
You'll truly appreciate our precision and discernment. We make the procedure of selling your diamond efficient and effortless. Our jewelry and diamond purchasers for Canyon Villas Lake Travis strive to give ideal cash offers for the valuable items.
Get An Education While You Sell Your Jewelry In Canyon Villas Lake Travis
Moran Tairy, owner of M.I. Trading, possesses over 10 years experience buying and selling fine jewelry and diamonds and has an intimate understanding of the diamond market place. You can expect to get an impartial examination of your estate jewelry and/or diamonds from Mr. Moran Tairy. He holds a strong commitment to transparency and discretion and enjoys sharing his knowledge with clients.
Enjoy Professional, Fair and Courteous, Attention When You Visit Us
Customers enjoy doing business with our organization. We represent a no-pressure, legitimate option for selling fine jewelry or diamonds in private in Canyon Villas Lake Travis, TX.
You can expect a number of significant conveniences available for you:
We will carry out your sale in full confidentiality
We evaluate diamonds and jewelry without requirement to sell or cost
You will experience punctual, respectful care
You can sell us your Tiffany's jewelry, diamond jewelry, watches, loose diamonds, and fine estate jewelry and more
You'll receive a qualified, reliable evaluation of your articles
Sell in a comfortable, professional setting
Cash offers are presented by our team and we thoroughly keep record of all our purchases
M.I. Trading's 6-Step Diamond And Jewelry Buying Procedure
We have developed an easy procedure for making offers to purchase diamonds and pieces of jewelry. We hold to the following 6 steps:
Documents: Prior to meeting with our team, collect all of the documentation that is available referring to the jewelry or diamonds you want to sell. We'll consider past appraisals and reports for instance, received from the American Gem Society or the GIA (Gemological Institute of America). Please note we won't require documentation for the transaction to be completed.
Your Appointment: You will schedule an meeting with our team to carry out a comprehensive evaluation of your diamonds and/or jewelry.
Education: We check every diamond and item of jewelry we purchase attentively. Mr. Tairy will give a comprehensive clarification to our customers on every facet of the evaluation. We go over the features potential buyers seek in exquisite diamonds including the 4C's of diamond buying, as well as the present precious stone markets.
The Bid: We'll make a cash offer, after we evaluate a diamond, watch or fine jewelry thing. Feel free to contemplate this offer and accept it, or not and our team will never pressure or obligate you to sell.
The Deal: You will receive cash straight away from us when you accept our offer.
The Sales Receipt: We will provide a receipt after the purchase for each purchase transaction we carry out.
To begin the method of selling your diamonds in Canyon Villas Lake Travis, just contact M.I. Trading Austin Diamond Buyers to arrange a meeting at your convenience.