Jewelry And Diamond Buyer For Dawson Austin, TX
Look To The Premier Jewelry And Diamond Buyers In Dawson Austin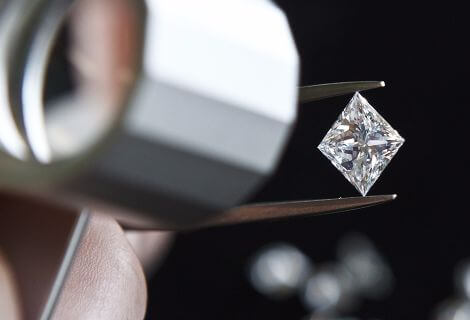 If you are searching for diamond and jewelry buyers in the Dawson Austin area, look to M.I. Trading. You'll get cash offers in line with honest assessments by field professionals. We are rated number 1 in the Austin area and we can buy your diamonds and jewelry including Tiffany's jewelry, watches, estate jewelry and much more.
Why choose us?
Sellers do not necessarily get fair offers for fine jewelry sold via the web, despite the fact that there are many on-line sales places these days. Customers that purchase these kinds of pieces using well-known online auction sites often possess no previous jewelry-purchasing expertise. They may significantly undervalue estate jewelry which is unique. Furthermore, a seller could sometimes get an offer and then a winning bidder does not finish the transaction.
The process of selling estate diamonds or some other fine pieces of jewelry online may well prove overwhelming and unsatisfying. On the other hand, consider selling your jewelry with our trusted buyers! We purchase individual articles and whole estate collections. As a respected local diamond purchaser, our business will buy both certified and non-certified diamonds.
Your Highly Regarded Local Jewelry And Diamond Buyer In Dawson Austin, TX
Situated in Austin, Texas, we buy fine jewelry and diamonds from clients in Dawson Austin and surrounding areas. In case you have pondered where you should sell your diamond in the Austin region, we provide a very good solution.
You'll truly appreciate our discreetness and our precision. Our team makes the process of selling diamonds clear-cut and simple. Our jewelry and diamond buyers for Dawson Austin, TX work hard to arrange great cash offers for your jewelry.
M.I. Trading's 6-Stage Jewelry And Diamond Purchasing Procedure
We've created a streamlined process for making offers to buy pieces of jewelry and diamonds. We conform to these 6 stages:
Document Overview: Prior to your appointment with our team, gather all of the available paperwork associated with the jewelry or diamonds you wish to sell. We'll take into consideration former appraisals and/or estimates received from the American Gem Society (AGS) or the Gemological Institute of America, for example. Note that documentation is not a requirement.
The Meeting: You will set up an consultation with us to perform a thorough assessment of your diamonds and/or jewelry.
Learning About Your Item(s): We inspect every piece of jewelry and diamond we intend to invest in carefully. We strive to provide a comprehensive clarification to our customers on every facet of the analysis. We go over the characteristics purchasers seek out in fine diamonds including the 4C's of diamonds, together with the existing diamond market.
The Bid: We'll deliver an offer to purchase, after the diamond, watch or fine jewelry examination and instruction. You can consider this bid and agree to it, or not and we will never hassle or require you to sell.
The Transaction: When you agree with our offer to purchase your jewelry or diamonds, you will receive cash immediately from us.
The Receipt: We offer a sales receipt at the time of sale for each and every purchase we undertake.
Enjoy Honest, Qualified and Courteous, Attention When You Visit Us
Clients love carrying out transactions with our company. We represent a stress-free, legitimate option for selling diamonds or fine jewelry confidentially in Dawson Austin.
We offer quite a few fundamental features to suit your needs. For example, we'll accomplish your sale in total privacy and without requirement to sell or fees, we will assess your jewelry and/or diamonds. Furthermore, we provide a relaxed, professional setting in order to complete your sale and you'll enjoy fast, courteous care. We purchase Tiffany's jewelry, diamond jewelry, watches, loose diamonds, and fine estate jewelry and more. Last but not least, Our team provides cash offers and we thoroughly document all our purchases.
Receive An Education When You Sell Your Jewelry Or Diamonds In Dawson Austin, TX
Moran Tairy, owner of M.I. Trading, has more than 10 years experience buying and selling diamonds and fine jewelry and possesses an close awareness of the diamond marketplace. You can expect to get an impartial evaluation of your diamonds and/or estate jewelry from Mr. Moran Tairy. He holds a steady commitment to transparency and discretion and really enjoys sharing his knowledge with others.
M.I. Trading Diamond Buyers – What's The Scoop?
You will like the streamlined buying procedures we have designed, In case you seek out someone who buys diamonds and jewelry as well as fine watches and Tiffany's jewelry in volume. M.I.Trading has obtained exemplary accreditation as a qualified diamond and jewelry buyer for Dawson Austin.
Our purchasing process will not demand any obligation or dedication; it is your decision to take the offer we provide or not. We will never pressure you to make a sales decision. Furthermore, in selling jewelry and diamond to us, you will obtain actual cash. Every jewelry and diamond purchase is documented by us.
Get In Touch With Us To Sell Your Diamonds And Fine Jewelry In Dawson Austin, TX
To begin the procedure for selling diamonds and/or jewelry in Dawson Austin, simply contact M.I. Trading to schedule an appointment at your convenience.