Hollywood Park, Texas Jewelry And Diamond Buyer
We Are Your Leading Hollywood Park, TX Jewelry And Diamond Buyer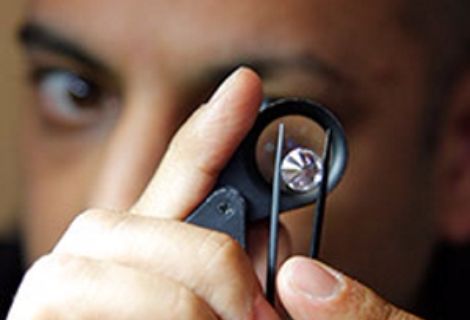 In the event that you desire to sell diamonds or any other fine jewelry in in Hollywood Park, TX, the diamond buying experts at M.I. Trading are your top notch choice! You'll acquire cash offers based on honest evaluations by industry professionals. We're ranked number 1 in the San Antonio area and we can purchase your jewelry and diamonds including watches, Tiffany's jewelry, estate jewelry and more.
What makes us stand out?
Sellers don't necessarily get reasonable offers for pieces of jewelry put up for sale online, despite the fact that there are numerous on-line sales venues these days. Customers who buy these kinds of pieces by way of popular online auction sites frequently possess no previous jewelry-purchasing experience. They may undervalue estate jewelry which is exquisite. Additionally, a seller can occasionally get an offer and a winning bidder fails to finalize the trade.
Trying to sell estate diamonds or some other exquisite items of jewelry on the internet might prove stressful and unfulfilling. Choose to sell your jewelry to M.I. Trading instead! We buy entire estate collections and single items. We will consider both certified and non-certified diamonds and will look at any jewelry you show us..
Your Leading Local Hollywood Park, TX Jewelry And Diamond Buyers
Headquartered in the city of Austin, Texas, we buy diamonds and fine jewelry from individuals in Hollywood Park, TX and neighboring areas. If perhaps you've wondered where you should sell your diamonds in the San Antonio region, we provide a very good solution.
You will truly appreciate our discernment and our credibility. We make the diamond selling process stress-free and direct. Our diamond and jewelry buyers in Hollywood Park, Texas make an effort to give great cash offers for the jewelry.
M.I. Trading's Six-Stage Diamond And Jewelry Purchasing Procedure
Step 1: Documents
Prior to meeting with our team, gather all of the documentation that can be located concerning the diamonds and/or jewelry you intend to sell. We'll look at previous appraisals and/or reports from the Gemological Institute of America or the American Gem Society (AGS), for example. Note we do not require document overview for the sale to be finalized.
Step 2: The Appointment
You will schedule an consultation with our team to conduct a thorough assessment of your jewelry and diamonds.
Step 3: Explanation
We check every item of jewelry and/or diamond we intend to purchase thoroughly. We strive to give a comprehensive explanation on every aspect of the analysis to our customers. We discuss the qualities potential buyers look for in quality diamonds like the diamond 4C's, along with the present diamond markets.
Step 4: The Bid
We'll make a purchase offer, once we value a diamond, watch or fine jewelry thing. You will be able to contemplate this bid and agree to it, or not and we will never hassle or obligate you to sell.
Step 5: The Transaction
Should you accept our offer to purchase your diamonds or jewelry, you'll get cash right away from us.
Step 6: The Receipt
We will offer a receipt after the transaction for every purchase transaction we undertake.
Receive Polite, Fair and Professional, Treatment When You Come To M.I. Trading
Our customers love conducting transactions with our organization. We represent a stress-free, specialized alternative for selling diamonds and fine jewelry privately in Hollywood Park, TX.
We offer numerous important benefits to suit your needs. For example, we'll accomplish your transaction in complete privacy and we assess diamonds or jewelry without obligation or cost. Secondly, you will be able to sell in a relaxed, welcoming location and Team members consistently provide fast, polite care. You may sell us your fine estate jewelry, diamond jewelry, watches, Tiffany's jewelry, and loose diamonds and more. Ultimately, we present cash offers and we properly keep record of all our purchases.
Receive Guidance From Our Diamond And Jewelry Specialist For Hollywood Park, TX
The owner of M.I. Trading, Moran Tairy, has over ten years experience buying and selling diamonds and fine jewelry and has an intimate understanding of the diamond marketplace. You'll get an impartial assessment of your diamonds and estate jewelry from Mr. Moran Tairy. He enjoys sharing his knowledge with clients and has a steady commitment to transparency and discretion.
M.I. Trading Diamond Buyers – What Is The Scoop?
You will like the structured purchasing procedures we have put together, If you seek someone who purchases jewelry and diamonds including fine watches and Tiffany's jewelry in bulk. We have developed a great reputation as a qualified jewelry and diamond buyer for Hollywood Park, TX. The purchasing procedure doesn't call for any obligation or commitment; it's always your decision to accept the offer we propose or not. We will never hassle you to make a selection. Moreover, in selling jewelry and diamond to our company, you will get actual cash. We document all purchases.
Contact M.I. Trading To Sell Your Diamonds Or Fine Jewelry In The Hollywood Park, TX Area
To start the method of selling diamonds in Hollywood Park, TX, simply contact M.I. Trading to arrange an appointment at your convenience.