Jewelry And Diamond Buyers For Wimberley, Texas
Rely On Your Top Jewelry And Diamond Buyer For Wimberley, Texas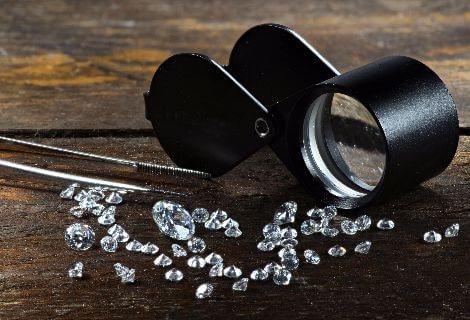 Look no further than M.I. Trading Diamond Buyers, when looking for jewelry and diamond buyers in the Central Texas area. Receive cash offers based upon honest evaluations by field experts. We're rated #1 in the Central Texas area and we'll purchase your jewelry and diamonds including Tiffany's jewelry, watches, estate jewelry and more.
Why come to us?
Sellers don't always get fair offers for pieces of jewelry sold online, despite the fact that one can find many online sales sites today. Customers that buy such pieces through auction sites that are widely used often have no preceding jewelry-purchasing experience. They may undervalue estate jewelry which is rare. Additionally, sellers sometimes receive an offer and a successful bidder does not complete the transaction.
Trying to sell estate diamonds or some other exquisite items of jewelry online could turn out to be overwhelming and unfulfilling. Think about arranging to sell your fine jewelry to M.I. Trading in the Central Texas region instead! We buy entire estate collections and individual items. As a revered community diamond buyer, our company will purchase both certified and non-certified diamonds.
Your Premier Local Area Diamond and Jewelry Buyers For Wimberley, TX
Located in the community of Austin, Texas, we purchase diamonds and fine jewelry from individuals in Wimberley, Texas and surrounding regions. We provide a very good choice, in case you have thought about how you can sell diamonds in the Central Texas area.
You will value our discreetness and our credibility. We make the process of selling diamonds and jewelry convenient and clear-cut. Our jewelry and diamond buyers for Wimberley, TX work hard to give the best cash offers for the valuables.
Get Extra Information When You Sell Your Jewelry Or Diamonds In Wimberley, TX
Moran Tairy, owner of M.I. Trading, possesses in excess of ten years of expertise in buying and selling diamonds and fine jewelry and has an detailed knowledge of the diamond market place. You'll receive an objective examination of your estate jewelry or diamonds from Mr. Moran Tairy. He holds a steady devotion to transparency and discretion and really enjoys sharing his knowledge with clients.
Enjoy Honest, Specialized and Respectful, Attention Whenever You Choose M.I. Trading
Valued clients take pleasure in doing business with our firm. We exemplify a no-pressure, legitimate alternative for selling fine jewelry and/or diamonds in confidentiality in Wimberley, Texas.
We provide a number of fundamental advantages for you. For instance, without requirement to sell or cost, our team will examine your jewelry or diamonds and you can conduct your sale in full confidentiality. Secondly, Team members consistently deliver fast, respectful care. We provide a relaxed, pleasant environment in order to conduct your transaction and you may sell us your loose diamonds, diamond jewelry, watches, Tiffany's jewelry, and fine estate jewelry and more. As a final point, Our team makes cash offers and we fully record all our purchases.
Our Six-Step Jewelry And Diamond Purchasing Procedure
Step 1: Documents
Prior to meeting with our team, gather all of the obtainable paperwork associated with the diamonds and jewelry you would like to sell. We'll take into account old appraisals and estimates for instance, from the American Gem Society (AGS) or the GIA (Gemological Institute of America). Note that documentation is not a requirement.
Step 2: Your Meeting
We will schedule to meet with you by appointment to perform a thorough assessment of your jewelry and diamonds.
Step 3: Learning
We examine every item of jewelry or diamond we plan to invest in carefully. We strive to provide a comprehensive clarification to our clients about every aspect of the evaluation. We go over the qualities potential buyers seek out in exquisite diamonds including the 4C's of diamonds, along with the current precious stone market.
Step 4: The Offer
Following the fine jewelry, diamond or watch examination and instruction, we will present a cash offer. Feel free to consider this proposal and take it, or not with no pushing or requirement.
Step 5: The Deal
You'll get cash straight away from us should you accept our offer to buy your jewelry or diamonds.
Step 6: The Receipt
Our staff will offer a sales receipt after the transaction for every purchase we undertake.
To start the method of selling your diamonds in Wimberley, TX, just contact Austin's Premier Diamond Buyer – M.I. Trading to set up an appointment at your convenience.