Northcreek Leander, TX Jewelry And Diamond Buyer
We Are Your Premier Northcreek Leander Diamond and Jewelry Buyer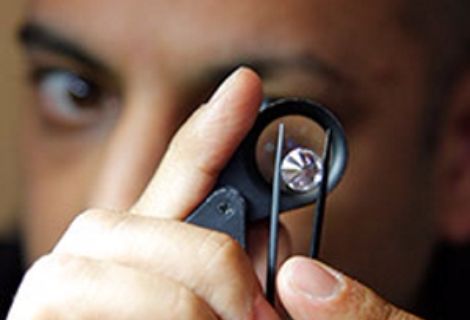 Take a look at M.I. Trading Diamond Buyers, if you are searching for jewelry and diamond buyers in the Northcreek Leander area. You can expect to enjoy cash offers centered on straightforward assessments by field specialists. We're rated number 1 in the Central Texas area and we can buy your diamonds and jewelry such as Tiffany's jewelry, watches, estate jewelry and much more.
What makes our company unique?
Sellers do not necessarily get reasonable offers for pieces of jewelry sold online, despite the fact that there are plenty of online sales venues today. Individuals who buy these kinds of pieces by way of online auction sites that are popular often possess no previous jewelry-buying experience. They may undervalue estate jewelry that is rare. Moreover, sellers on occasion get an offer and then a successful bidder neglects to complete the deal.
Attempting to sell estate diamonds or other fine items of jewelry on the internet might prove to be stressful and unsatisfying. Choose to sell your jewelry with our reputable buyers instead! We purchase individual items and whole estate collections. As a well-known local diamond buyer, our business can buy both certified and non-certified diamonds.
Your Top Local Northcreek Leander Jewelry And Diamond Buyer
Situated in the community of Austin, Texas, we buy diamonds and fine jewelry from clients in Northcreek Leander, TX and surrounding regions. We provide an excellent choice, if you have questioned how you can sell your diamonds in the Central Texas area.
You will truly appreciate our discretion and our credibility. Our team makes the diamond selling process convenient and efficient. Our jewelry and diamond buyers for Northcreek Leander, TX strive to give the best cash offers for your valuables.
M.I. Trading's 6-Step Jewelry And Diamond Purchasing Procedure
Step 1: Document Overview
Prior to your appointment with us, gather all the available documentation associated with the jewelry and diamonds you want to sell. We'll take into consideration old appraisals or reports as an example, received from the American Gem Society (AGS) or the Gemological Institute of America (GIA). Note that document overview is not a obligation.
Step 2: Your Appointment
We'll schedule to meet with you by appointment to do a thorough evaluation of your jewelry and/or diamonds.
Step 3: Explanation
We inspect every piece of jewelry or diamond we invest in carefully. We strive to offer an all-inclusive explanation to our clients about every facet of our evaluation. We discuss the attributes purchasers search for in fine diamonds such as the 4C's of diamond buying, along with the present gemstone markets.
Step 4: The Bid
After the diamond, watch or fine jewelry evaluation and instruction, we will present a purchase offer. You can contemplate this offer and accept it, or not with no requirement to sell or hassle.
Step 5: The Deal
You will receive cash without delay from us should you accept our bid to get your jewelry or diamonds.
Step 6: The Sales Receipt
We will provide a sales receipt after the sale for each purchase we undertake.
Receive Honest, Qualified and Respectful, Treatment Whenever You Choose M.I. Trading
Our customers enjoy carrying out transactions with our organization. We exemplify a relaxed, specialized alternative for selling diamonds or fine jewelry in private in Northcreek Leander, TX.
You can expect a number of important features for you. As an example, without fees or obligation, we will assess your jewelry and/or diamonds and we will execute your sale in complete confidentiality. In addition, we provide a comfortable, pleasant setting in order to carry out your transaction and We always provide prompt, courteous care. We buy Tiffany's jewelry, diamond jewelry, watches, loose diamonds, and fine estate jewelry and more. Finally, cash offers are made by our team and we completely record all our purchases.
Get Advice From Our Jewelry And Diamond Experts For Northcreek Leander, TX
Moran Tairy, owner of M.I. Trading, possesses in excess of ten years experience buying and selling fine jewelry and diamonds and has an close awareness of the precious stone market. You will receive an impartial evaluation of your estate jewelry and diamonds from Mr. Tairy. He enjoys sharing his knowledge with others and maintains a firm devotion to transparency and discretion.
All About M.I. Trading Austin Diamond Buyers
Our buying process doesn't involve any duty or commitment; after you receive our offer, you are able to decide to take it, or not. We won't pressure you to make a decision. We document every jewelry and diamond purchase. Additionally, by selling jewelry and diamond to us, you'll receive actual cash. You'll love the simplified purchasing procedures we have developed, Whenever you want a buyer who purchases jewelry and diamonds, as well as fine watches and Tiffany's jewelry in volume. M.I.Trading has obtained a superb reputation as a knowledgeable Northcreek Leander, TX jewelry and diamond buyer.
To begin the method of selling your diamonds in Northcreek Leander, TX, simply contact M.I. Trading Austin Diamond Buyers to set up a meeting anytime.