Sarahs Creek Pflugerville, TX Jewelry And Diamond Buyers
Rely On The Premier Jewelry And Diamond Buyers In Sarahs Creek Pflugerville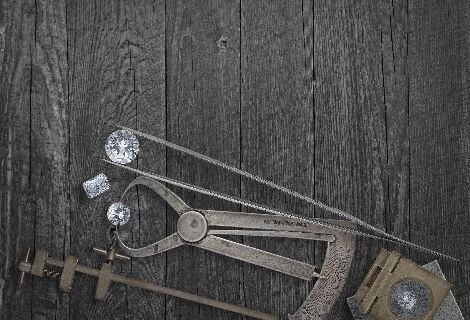 Look no further than M.I. Trading, if you are looking for a jewelry and diamond buyer in Sarahs Creek Pflugerville. You'll enjoy cash offers based upon fair assessments by industry experts. We are ranked number 1 in the Central Texas area and we'll purchase your jewelry and diamonds such as Tiffany's jewelry, watches, estate jewelry and more.
Why choose us?
Sellers do not always receive acceptable offers for fine jewelry sold online, despite the fact that one can find plenty of on-line sales sites today. Buyers that purchase such pieces via online auction sites which are popular often possess no preceding jewelry-buying experience. They may significantly underestimate unique estate jewelry. Moreover, sellers sometimes receive offers and a winning bidder does not finalize the trade.
Selling estate diamonds or other fine items of jewelry on the web might prove to be nerve-racking and unsatisfying. Instead, consider selling your jewelry with our respected buyers! We buy entire estate collections and individual pieces. We buy both certified and non-certified diamonds and will evaluate any jewelry or diamonds you bring to us..
Your Premier Local Jewelry And Diamond Buyers In Sarahs Creek Pflugerville
Located in the city of Austin, Texas, we buy diamonds and fine jewelry from clients in Sarahs Creek Pflugerville and nearby regions. If perhaps you've questioned where to sell diamonds in the Central Texas area, we provide a great solution.
You will value our commitment to our clients' privacy and our professionalism. We make the diamond selling procedure clear-cut and convenient. Our jewelry and diamond buyers in Sarahs Creek Pflugerville work hard to provide great cash offers for the valuables.
M.I. Trading's 6-Step Jewelry And Diamond Buying Procedure
Step 1: Documents
Prior to meeting with our team, collect all the paperwork that's available concerning the diamonds and/or jewelry you want to sell. We will take into consideration old appraisals and/or reports for instance, produced by the GIA (Gemological Institute of America) or the AGS (American Gem Society). Please note we don't require document overview for the sale to be finalized.
Step 2: Your Meeting
We'll arrange to meet with you by appointment to carryout a thorough evaluation of your jewelry or diamonds.
Step 3: Learning
We examine every piece of jewelry and/or diamond we purchase attentively. We make an effort to provide a thorough education about every aspect of our analysis to our customers. We go over the qualities buyers seek out in diamonds including the 4C's of diamonds, together with the present diamond market.
Step 4: The Proposal
Following the fine jewelry, diamond or watch assessment and education, we will present a cash offer. You can examine this proposal and agree to it, or not with no obligation or pushing.
Step 5: The Sale
You will get cash straight away from us should you accept our bid to get your jewelry or diamonds.
Step 6: The Receipt
Our staff will supply a receipt at the time of the transaction for each and every purchase transaction we carry out.
Enjoy Qualified, Courteous and Honest, Treatment When You Visit Us
Our customers enjoy carrying out transactions with our firm. We represent a no-pressure, legitimate alternative for selling fine jewelry and diamonds confidentially in Sarahs Creek Pflugerville.
We offer several significant benefits to help you. As an example, your sale can be conducted in absolute confidentiality and we evaluate jewelry and/or diamonds without obligation or fees. Additionally, Team members always deliver fast, polite consideration. We provide a relaxed, friendly location for you to conduct your transaction and you may sell us your loose diamonds, diamond jewelry, watches, Tiffany's jewelry, and fine estate jewelry and more. Last but not least, we thoroughly document all our transactions and present cash offers.
Get Advice And Information While You Sell Your Diamonds Or Jewelry In Sarahs Creek Pflugerville, TX
The owner of M.I. Trading, Moran Tairy, has more than ten years of experience buying and selling diamonds and fine jewelry and has an close familiarity with the diamond industry. You are going to get an objective evaluation of the estate jewelry or diamonds from Mr. Moran Tairy. He holds a strong dedication to transparency and discretion and enjoys sharing his knowledge with others.
M.I. Trading – The Scoop?
All jewelry and diamond purchases are recorded by our staff.
Moreover, in selling your diamond and jewelry to us, you will obtain actual cash. Our purchasing procedure will not demand any duty or dedication; it's your choice to take the offer we propose or not. We won't push you to make a choice.
In case you are seeking someone who will purchase jewelry and diamonds, including Tiffany's jewelry and fine watches in volume, you will like the streamlined purchasing procedures we have built. M.I.Trading has developed an excellent standing as an experienced diamond and jewelry buyer for Sarahs Creek Pflugerville, TX.
To start the procedure for selling diamonds or jewelry in Sarahs Creek Pflugerville, just contact M.I. Trading to schedule a meeting anytime.