Diamond and Jewelry Buyers In Westlake of the Woods Georgetown
We Are Your Leading Westlake of the Woods Georgetown Diamond and Jewelry Buyer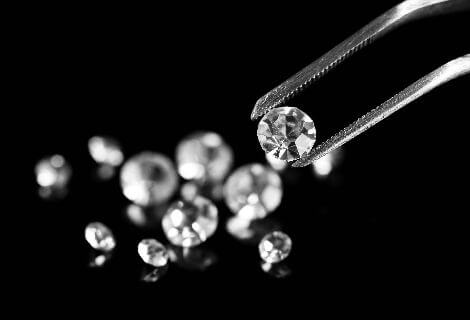 Look to M.I. Trading, if you're searching for a diamond and jewelry buyer in the Westlake of the Woods Georgetown, TX area. Get cash offers founded on fair evaluations by industry professionals. We're rated number one in the Central Texas area and we'll purchase your jewelry and diamonds such as estate jewelry, Tiffany's jewelry, watches and more.
Why come to us?
Sellers do not necessarily receive decent offers for pieces of jewelry put up for sale online, despite the fact that there are plenty of on-line sales sites nowadays. Buyers who buy these pieces by way of online auction sites which are commonly used often possess no previous jewelry-buying experience. They may undervalue exquisite estate jewelry. Also, sellers sometimes get offers and then a winning bidder fails to execute the trade.
The process of selling estate diamonds or some other exquisite pieces of jewelry via the internet may well prove to be stressful and unsatisfying. Instead, think about selling your jewelry with our trusted buyers in the Central Texas area! We buy solitary items and entire estate collections. As a well-known neighborhood diamond purchaser, our firm will buy both certified and non-certified diamonds.
Your Leading Local Diamond and Jewelry Buyer For Westlake of the Woods Georgetown, TX
Located in the city of Austin, Texas, we purchase diamonds and fine jewelry from clients in Westlake of the Woods Georgetown and surrounding areas. We provide a great solution, if you have questioned where to sell your diamonds in the Central Texas area.
You will enjoy our professionalism and discreetness. We make the process of selling diamonds and jewelry stress-free and clear-cut. Our diamond and jewelry purchasers for Westlake of the Woods Georgetown, TX make an effort to arrange the best cash offers for the valuables.
M.I. Trading's 6-Step Diamond And Jewelry Buying Procedure
We have developed a simple process for making offers to buy diamonds and pieces of jewelry. We hold to the following 6 stages:
Document Overview: Before meeting with us, compile all of the available paperwork relating to the jewelry or diamonds you wish to sell. We will consider previous appraisals or reports from the American Gem Society (AGS) or the Gemological Institute of America (GIA), as an example. Note that document overview isn't a obligation.
The Appointment: We will schedule to meet with you by appointment to perform a thorough evaluation of your jewelry or diamonds.
Learning About Your Item(s): We check every diamond or piece of jewelry we invest in thoroughly. We make an effort to provide a thorough explanation on every facet of our examination to our customers. We explain the aspects purchasers seek in diamonds like the 4C's of diamond buying, in addition to the present gemstone markets.
The Proposal: We'll make an offer to purchase, after the diamond, watch or fine jewelry assessment and instruction. You will have time to consider this proposal and agree to it, or not without obligation or pushing.
The Deal: You will receive cash immediately from us once you accept our proposal.
The Final Paperwork: Our staff will provide a receipt at the time of the transaction for each purchase we carry out.
Enjoy Honest, Expert and Respectful, Attention Whenever You Choose M.I. Trading
Our customers love carrying out transactions with our organization. We present a no-pressure, qualified choice for selling fine jewelry and diamonds in private in Westlake of the Woods Georgetown, TX.
You can expect quite a few fundamental conveniences to suit your needs:
We will provide a reliable, professional assessment of your pieces
You'll experience prompt, polite treatment
You can conduct your trade in total confidentiality
Without requirement to sell or fees, we will assess your diamonds and jewelry
You can sell us your diamond jewelry, loose diamonds, watches, Tiffany's jewelry, and fine estate jewelry and more
Our team makes cash offers and we properly record all our purchases
Carry out your exchange in a relaxed, friendly setting
Receive Extra Information While You Sell Your Diamonds Or Jewelry In Westlake of the Woods Georgetown
The owner of M.I. Trading, Moran Tairy, has over 10 years of experience buying and selling diamonds and fine jewelry and has an intimate understanding of the precious stone market. You can expect to get an objective evaluation of your diamonds or estate jewelry from Mr. Tairy. He holds a firm devotion to discretion and transparency and really enjoys sharing his knowledge about diamonds with clients.
More About Us
Whenever you want a buyer who will purchase jewelry and diamonds, as well as Tiffany's jewelry and fine watches in bulk, you'll value the efficient buying procedures we have built. M.I.Trading has obtained exemplary recognition as a highly skilled jewelry and diamond buyer for Westlake of the Woods Georgetown, TX.
Our purchasing procedure will not call for any duty or commitment; it is your choice to take the offer we propose or not. We will never hassle you to make a sales selection. Additionally, by selling your diamond and jewelry to us, you'll receive cash. We make sure to document all purchases.
To begin the procedure for selling diamonds in Westlake of the Woods Georgetown, simply contact Austin's Premier Diamond Buyer – M.I. Trading to set up an appointment anytime.